Higher Intelligent Agency & Biosphere - Polar Sequences / Birmingham Frequencies (Beyond; 1996 / Headphone; 1999)
Even though Biosphere's 1997 release Substrata shows up on a lot of lists as the greatest ambient album of all time, and he's collaborated with a ton of reputable musicians throughout the years, I still can't help but feel like he's a bit under-appreciated and has routinely been overlooked as someone who's influenced the work of a lot of other artists along the way. I could spend a whole lot of time singing the praises of albums like Cirque, Shenzhou, Autour de la Lune, and of course Substrata, but instead, I'm going to focus on his two most successful collaborations, and I'm even going to go out on a limb and say that they're both better than any of Biosphere's solo efforts. The two albums I'm speaking of with such reverence are Biosphere's and Higher Intelligence Agency's two masterstrokes, Polar Sequences andBirmingham Frequencies, which were released in 1996 and 1999, respectively. Each is a live recording taken in artists' home regions, and both are fricken' out of control.
Polar Sequences (the slightly better of the two) was recorded in Biosphere's home town of Tromso, Norway during live performances held on top of a mountain, where audience members were taken to by tram car. The musicians were commissioned to create a piece for Tromso's Polar Music Festival using environmental field recordings culled from the region. Given that Tromso is situated above the Arctic Circle, the results are both beautiful and foreboding; huge, narcotic beats are saturated with the sounds of snow, ice melt, glacial cracking, and cable cars swirling in a heady pool of reverb. The razor sharp, trippy ass production makes the sounds seem as though they're being launched over the crowd into the valleys below, and I can't help but picture an awestruck audience just sitting there with spinning spirals where their eyeballs used to be.
Birmingham Frequencies features live pieces that were performed on the 12th floor of the Rotunda, a high rise situated in the middle of Birmingham, and again, field recordings taken from the area provide the backbone for the music. The sounds are obviously a bit more urban, with everything from children splashing and chasing ducks in a park fountain to the clanking of machinery being wrapped around the beats, but they're similarly hypnotizing to the pieces on Polar Frequencies and make for an equally surreal listening experience with a decent pair of headphones.
If you've enjoyed the works of either Biosphere or Higher Intelligence Agency in the past, or if you're a fan of ambient music and/or trip hoppy beats, I can't recommend these releases more highly. If you're new to Biosphere and don't know where to start, still hit up Substrata first, then Cirque, and then come looking for these.
—Josh Laclair // February 11, 2012
Agoria - At The Controls (Resist Music; 2007)
I had an awesome thing happen this past weekend—the type of thing you know is inevitable, but you just don't know when exactly it'll happen. I was up at my parents' house, and one of the best things about going up there is that my dad is a complete audiophile, and has poured tens of thousands of dollars into his home stereo system over the years. So every chance I get, I bring up an album I know he'll be sure to like. His musical world revolves around Dylan (to an unhealthy degree), Emmylou Harris, The Band, Leonard Cohen, Gillian Welch, and stuff along those lines, so the techno and other dance music I usually play are worlds away from his norm. I brought up middle ground albums that we bonded over, like The National's "Boxer," Sigur Ros' "Agaetis Byrjun," Beach House's "Teen Dream," The Notwist's "Neon Golden," and even stuff like Poristhead's "Dummy" and The Books' "Lemon of Pink."
Next came his somewhat reluctant admission that of all the electronic stuff I'd played around the house, the one he really got into was Daft Punk's "Alive." He said he could feel the palatable energy of the crowd and the sheer power of the music. So I knew he was getting there. I let that sit for awhile, and then finally decided it was time to make my move and play him a full-fledged techo-y, dubsteppy, whatever-y album on his system. My decision didn't come easily, but then when I thought about something that would be intricate as hell, to really give his speakers a workout, super rhythmic, and melodic enough to keep his attention, one popped into my mind pretty easily. After much consideration, I headed up to Richford and handed over Pinch & Shackleton's self-titled for him to throw on.
We sat and listened to the 50 minute barrage of every type of percussion imaginable, constant twists and turns, beautiful choir-filled passages, and ridiculous panning. After the last seconds of "Boracay Drift" faded out, my dad turned to me, shook his head and said, "Well that was wonderful." He then said, "I can't believe I'm actually starting to understand this type of music." So first of all, score for me, right? Secondly, and more importantly, I have the ultra important task of finding the perfect follow-up to play for him, since I'll be headed up there again this weekend. I listen to music eight hours a day, so I can run through a lot of albums in a week's time. There have been several very worthy candidates, including Shackleton's own "Three EPs," but it's finally come down to the one that has caught my attention more than any other, and that would be disc two of Agoria's "At the Controls." Kind of odd choice, I know, but I've been on a huge DJ mix kick lately (blowing through Fabric, Balance, Panorama, etc. compilations like crazy), and I've finally found the one that will provide all of the above, plus a whole lot more.
This disc is just straight-up mind-blowing. That's not to say the first disc isn't awesome, because it is, but given the length of both CDs together, I gotta pick one. Disc two is just out of control from the start. There's a whole lot of ambient, including Murcof's gorgeous "Cosmos 1," which follows a freakin Bauhaus track, and then you're launched into a dark, beat-driven, almost gothy section which includes Fly Lo and a Burial remix track back-to-back. Then there's an awesome passage filled with choral music and huge beats, and there are dark pop songs sprinkled in, and blown-out, shoegazey techno, and the list goes on.
I have a feeling that this one is gonna help move my dad along in his growing love of dance music. There's no way his jaw isn't going to be on the floor throughout most of the mix. So there you have it. On Saturday, it's game on, and I plan to go up there and blow him right back in his chair. So I guess this is a roundabout way of me endorsing both Pinch & Shackleton's self-titled album from last year and Agoria's "At the Controls." Both are awesome in their own right, but there's the added impressiveness of winning over the heart of a 66-year-old folkie. I'll throw on a follow-up post to let you know how the Agoria mix goes over. Wish me luck!
—Josh Laclair // December 20, 2012
Zola Jesus - Conatus (Sacred Bones Records; 2011)
It's early mid-January so I'm acclimating to the new year by catching up on 2011 releases I overlooked or, in the case of the album I'm writing about here, tossed off upon first listen. In the case of Conatus, I tossed that shit off hard. I really didn't like Zola Jesus' first proper LP after her rise to indie prominence in 2010, going so far as to call a few of the tracks "awful". It doesn't sound that dramatic, but I'm the first to cop to liking things a little too much a little too often (though 2012 is kind of disappointing me so far), so "awful" is a pretty strong descriptor from my lips. Returning to Conatus almost four months later I can say that the album is, indeed, not awful in any way shape or form. 
I don't know how others organize their music libraries, but I have a pretty exacting, if not a bit rigid, system. I arrange things into "to listen to", "listening to", "previous listens" and "favorites". I try to keep the former two thinned out as to not get overwhelmed, but there is some old ass stuff kicking around at the bottoms of each list, the oldest being Ornette Coleman's Free Jazz, which I added to the "listening to" pile almost three plus years ago. Of course, Conatus was the only thing from 2011 left near the nether regions of the "to listen to" list, having only listened to the record one and half times upon its arrival. I also remember most publications giving it favorable, if not less than ecstatic reviews. So I made myself jump back into it.
I remember, in September, not liking the album, but that dislike never really forming into anything deep seated. Meaning, I forgot about the album, and whenever it was mentioned I viewed it with an offhanded indifference. So by the time I started listening to it again about a week ago, those initial feelings of borderline-disgust seemed distant and incredibly misplaced. Though I do know why those were my first feelings toward the album. I loved Zola Jesus' 2010 EP Stridulum. A lot. And for pretty specific reasons. Yes, her voice is fantastic. Yes, the simplistic, affecting hooks are there. But the darkened atmosphere, syrupy lo-fi production, and bombastic synths was what really drew me in. On Stridulum Nika Roza built slowly crumbling mountains out of soaring, overlapping synths, toiling in a harsh, abstracted subterranean darkness. Conatus has none of that.
My initial reaction toward Conatus stemmed from expectations, and even though I've grown to like the record quite a bit, I still prefer Stridulum. Conatus, for the most part, rids its self of ambiguity and the arrangement complexity and density, despite the addition of strings, just isn't there to justify it's sparser production. Look, I know many view reverb as an affect and a crutch in a post-chillwave world, but I couldn't disagree more. It can totally be used as those things (i.e. chillwave), but Stridulum is a perfect example of how reverb (and copious amounts of it) can be used effectively. Reverb can help the listener inhabit a hollowed textural space and it highlights the music's color by reflecting the tonal quality back at it. In the case of Stridulum, it does both those things, and helps create that abstracted aesthetic that Roza was obviously shooting for. It also helps that she keeps her voice front and center unlike the chillwave tact of just throwing reverb at everything willy-nilly like an angry infant.
Conatus isn't reverb-less by any stretch, but it leaves a lot of empty space that was previously filled, and, at times, that empty space is dead air instead of tension-filled as it probably should be ("Skin" is the one exception to all this, which perhaps speaks to a problem specifically with the drums or how the synth/piano is mixed), pushing things way in the background and leaving the middle-ground and foreground fairly untreated. I understand on Conatus, Roza wants the arrangements to be more immediate, especially with pianos added to the mix, but the barren production often leaves things dry and frail where they should be thick and bombastic and propulsive. Everything should match her fantastic voice in size. There's an atonality to what the songs seem to want to be, arrangement-wise, and what they end up being. There's also the simple matter of Conatus often employing glitchy, mechanical textures, which is what, I think, completely turned me off on first glance. I still don't think they're a particularly interesting pallet choice, but they do work. 
So with all my caveats out of the way, I like Conatus, dammit! A lot, in fact. "Avalanche" is a great opener with it's skipping rhythm and slowly unfolding strings. "Vessel" has a gigantic, romantic chorus with a delicious, booming piano. But, like many have noted, the first half pales significantly in comparison to the excellent latter half starting with "In Your Nature", which arrives with the first impactful hook on the record. The five tracks that end Conatus are also noticeably simpler than the preceding six. "In Your Nature" is almost all overlapping, ascending string melodies, punctuated by a head-nodding drum loop led by Roza's soaring vocals. "Lick the Palm of the Burning Handshake" is a slowed downbeat dirge with a tear-jerking piano melody, doubling its pace during its billowing chorus and tribally outro. "Skin" is probably my favorite cut. A tragically beautiful piano ballad with a gently cathartic backing vocal melody and subtle cello accompaniment. Every time the piano breaks for the whole note bridge it feels revelatory. I had heaped a lot of expectation for a proper Zola Jesus debut LP, and those expectations still haven't been met on the promise of Stridulum, but, regardless, Conatus is an extremely good album that still holds enough promise to hold out for the next Zola Jesus outing.
—Will Ryan // January 17, 2012
Christina Vantzou - Nº 1 (Kranky; 2011)
I spent most of 2011 avoiding drone and ambient records. To be fair, I rely mostly on my fellow Neighborhood Killer, Josh, to wade through all the shitty stuff and delivery the goods. Meaning I don't do much of my own active searching anyway. Most of the stuff we did get to had an obfuscated synth drone landscaping quality, which of there were some gems. But I find there are less and less ambient/drone albums I return to after the first batch of listens around the time a record first comes to my attention. Aside from the obvious genre pioneers like Brian Eno and everyone out of the early 70s German scene (Tangerine Dream, Klaus Schultz, Cluster), not many artists are even held aloft in a broader musical sense. We could talk about psuedo-crossover indie acts like Oneohtrix Point Never, Emeralds, and Tim Hecker, all of which I love, but seem more compositionally aware than atmospherically exploratory. 
I like the age-old Eno thesis for ambient music - music meant to embody a space and not consciously listened to. For those that love ambient and drone, there's obviously a very specific something that listener might be looking for as most basic musical tenants are either spread the hell out or blurred beyond recognition. It's why many of these crossover acts obtain that crossover status: they're built for active listening rather than something to gracefully fall into a dream to. Now that's not to say I don't actively listen to Music For Airports, but with ambient artists that might fall into that nebulous, more subconscious or unconscious experience, the music is less about listening, more about emotion and imagination and place. The sounds might not embody a space, but the listener will certainly occupy one.
Christina Vantzou has an obvious connection with Stars of the Lid due to her one-off collaboration with Adam Wiltzie. Stars of the Lid is the artist behind what is probably my favorite drone/ambient record, Stars of the Lid and Their Refinement of the Decline. It's a double album of layered and stretched orchestral volume swells building in and out of serene and gorgeously melancholic ambient melodies. SotL tend to, what I consider, a fall-asleep-to sort of drone music. The melodies on Refinement are incredibly arresting, but they slide in and out of existence like the tide smoothly gliding up a sandy shore and around your ankles before just as gracefully gliding back again. The record is much more conducive to unfettered waves of emotion than to musical intricacy or momentum or anything at all tangible.
The connection and comparison between SotL and Christina Vantzou's first solo album goes beyond the single degree of separation. The Dead Texan's eponymous record is a much more active experience than either latter-era SotL or Vantzou's debut, including guitars and electronics with the overall mix of more immediate string arrangements. But Nº 1 turns its orchestra into the same transcendent, bodiless feverous unconsciousness SotL have all but patented. Yet there is a more dynamic and diverse hand at play on Nº 1. It's easy to touch on the broader instrumental pallet, which most notably includes dripping piano and Vantzou's own textural moans. I compare Nº1 to Refinement (versus The Tired Sounds of Stars of the Lid) most readily because the melodic tone is very similar, but there is a curious active undertone to all of Nº 1. Whereas Refinement of the Decline had a pretty consistent and steady emotional pace, Nº 1 often bursts out of its cavernous slumber into fits of flighty, propulsive catharsis. Within a single song, moving from ominous to exultant ("Prelude for Jaun")
There are two moments I want to specifically mention. Both of which have brought tears to my eyes on multiple occasions, which is rare effect for ambient music. Especially when its of the non-moment-to-moment kind. And they're also moments that put Nº 1 in an interesting place of its own when viewed next to its piers. "Super Interlude Pt. 2" toils with a shadow underbelly of droning cellos before the stretched two-chord melody is joined by violins and vocals. A ping-ponging electronic effect slides into place before the violins take off into a swirl of ascending counter-melodies. The affect is at once subtle and grand like your drifting unconscious mind being suddenly capsulated and tugged bodily aloft. The other moment comes near the end of seven and a half minute "Adversary", which is a track full of glorious heavily submersive weight of barely-recognizable strings - patient melodies churning slowly at the bottom of an ocean. A lone horn floods the space with streaks of a sonorous melody before a colossal sub-octave surge rises to the surface like a great bellowing maw.  Nº 1 tows a curious line as there are some dramatic compositional shifts in these songs, but the album still moves like a dream, fitful and beautiful.
—Will Ryan // January 3, 2012
Josh's 10 Favorite Dance/Electronic/Drone Albums of 2011
10. Rockwell
Aria
[Critical Recordings]
Trying to describe the sounds you can expect to hear on this album is no easy task, so it makes sense that I've seen it lumped in with just about every genre of upbeat dance music out there—from drum'n bass to jungle, breakcore to uptempo bass, there just doesn't seem to be a descriptor that really nails down the true essence of the album. I guess if I were to start with the beats, I'd say that the ones laid down on the leadoff track, "Aria," sound kind of like if you took the beats on James Blake's "CMYK" and sped them up to double-time.  The rest of the three tracks on this four-song EP have similarly off-kilter cadences, but they carry more  elements of the descriptors listed above, plus a few extra for good measure (mid-90s Warp immediately comes to mind).  Getting back to "Aria,"  Rockwell snips up the vocals from This Mortal Coil's "Song to the Siren," and glues them back into place as all stutters and sighs, recalling, again, "CMYK"-era Blake and Burial at the same damn time.  Needless to say, the end product is pretty awesome, and while some of the influences you've read are particularly of-the-moment, this album certainly wouldn't be on this list if didn't bob-and-weave right past all of those signifiers to become something wholly its own.
9. Morphosis
What Have We Leanred
[Morphine Recordings]
Morphosis is easily the most refreshing techno release I've heard this year.  It's primarily because Morphosis recorded the whole thing in two days, improvised on most of it, and kept all of the mistakes right there in the mix.  In the world of dance music, this can often spell disaster, but every once in awhile it works. (Just don't go into this expecting the improvised perfection of something like "E2-E4" here.  Manuel Gottsching was on a whole other tip for that jam.)  Because Morphosis chose to go this route, the loops he uses are persistently tweaked to avoid stagnation, the synth melodies are short-lived and constantly shifting, and the beats are oftentimes just plain off.  Listen to how he messes with the time signatures of "Spiral" for an obvious example.  What you'll find, though, is that he always keeps at least one layer of his tracks completely on point, which creates a beautiful juxtaposition between perfection and slip-ups. He has a way of pushing you deep into space to induce a state of hypnosis (he cites Sun Ra as a major influence), only to intermittently snap you out of it with one of his "happy accidents."  Don't ask me why it works as well as it does, because on paper it probably doesn't look too promising.  But the end result is a highly successful product courtesy of an audacious rule-breaker, and more producers might learn a thing or two from these blatant acts of subversion. 
8. Pinch & Shackleton
Pinch & Shackleton
[Honest Jons Recordings]
This album took me by complete surprise and had me hooked on the first listen.  I'd been a fan for a couple of years of Shacktelon's ominous, (other)worldly beats, that made you feel like you were in the middle of a dark, dank chamber, but I found that the overall structure of his tracks were a bit too skeletal. Enter Pinch, whom I knew nothing about, other than I was supposed to check out "Underwater Dancehall" at some point.   It turns out that he's more than willing to give Shackleton all the room he needs to lay down his ridiculously complex rhythms with processed handclaps, woodblocks, shakers, tambourines, bells, hand drums, and just about any other percussion you can think of. He then provides all of the finishing touches to these sultry, labyrinthine tracks with his ridiculously rich bass tones, string and choir samples, spacey drones, overlapping synth melodies, and vocal snippets.  To me, it seems like pairing the two together really pushed Shackleton to step up his game. and the result is, by far, his most beautiful, trippy, badass, and bold album to date.
7. Anthony Paul Kerby & Thomas Weiss
Distant Shadows
[Construct]
I've spent the year wading through a sea of crappy drone albums and happened to stumble upon this one along the way. It seems that when it comes to ambient and drone lately, it's either the glut of amateurish albums that get slapped together quickly, or the overly academic stuff that's like, "Ohhh, listen to what I can do with this one tone for 25 minutes, and just you wait until I throw this other tone on top of it," which I stopped pretending to like years ago. But this one's different. These two guys have been in the game for quite awhile now, and they know how to bury a beautiful melody deep in the mix, use rich, ever-changing textures in the foreground, drop tasteful field recordings in the just the right places, and make choirs sound like they're serenading you miles away from a coastline. These are exactly the types of sounds that keep me coming back, and if you've found yourself similarly disappointed with the lack of great ambient/drone albums this year, wrap yourself up in this one and get lost for awhile.
6. Sepalcure
Sepalcure
[Hotflush]
Sepalcure is one of those albums that's almost too good to be true.  I just can't fathom how something this intricate, considered, and flat-out beautiful could have been laid down in two weeks.  Normally, the construction of any one of these tracks would take at least that long.  Each is an absolute feast of syncopated beats, ever-changing patterns, and melodies that are considerably more beefed up than those typically found on albums of this ilk. And speaking of "this ilk," I could spend a bunch of time listing the forbearers and mapping out all the microgenres, but that's already been (unnecessarily) taken care of by most of its reviewers.  It's best to not think about that and just sit back to marvel at all there is here to pore over.  Much like its more aggressive older brother "Room(s)" (by Machinedrum, one half of this duo), you'll spend more time trying unfold all of the bits and pieces of this album than it took for these guys to put them together.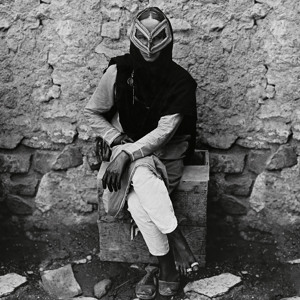 5. Andy Stott
We Stay Together
[Modern Love]
If, like me, you've ever fantasized about what kind of warped results would come of Philip Jeck deciding to make a techno album, come hither. A whole lot of Jeck's hallmarks are here—the dusty vinyl, the broken-down machinery, the narcotic loops upon loops, the twisted, distant wails. What Stott does with these ingredients over the course of a half an hour, though, is approximate the sound of a locomotive lurching its way through a cyclone. This isn't necessarily stuff you're going to cue up at your next dance party, cause it's slow and low. But once you glide through the gorgeous ambient opener, and that boulder bash of a kick drum comes in at the 1:13 mark of "Posers" and delivers a roundhouse to your dome, you will be nodding like it's your job until the last seconds of "Cracked" fade out.
4. Christina Vantzou
No. 1
[Kranky]
Stars of the Lid.  There, now I have your attention, and I got it out of the way that Christina Vantzou is one half of Dead Texan.  So yeah, there's a pretty marked connection to SOTL's more euphoric moments on this, the most unabashedly beautiful release of the year.  Vantzhou wisely chooses not to ape SOTL's patented techniques (namely, long-ass compositions with drones that slowly fade in and out like the tide lapping a shore).  She keeps her melodies, which took three years to create before she handed them over to a seven-piece orchestra, front and center, and carefully glides them along from one passage to the next.  I guess I could compare it to Max Richter's "The Blue Notebooks," except replace Tilda Swinton's narration with Vantzou's reverbed sighs.  And even as stunning as "The Blue Notebooks" continues to be, even it doesn't pack in as much minor-key majesty as "No. 1."  No joke.  And like Richter, there are plenty of electronic accoutrements to fill the sounds out and keep them more interesting.  Now, here's where I have to admit that I just barely found my way to "No. 1," and consequently feel a bit guilty about throwing it up on this list so shortly after.  But damn, you just take one listen to this and tell me you wouldn't find yourself doing the same.
3. Machinedrum 
Room(s)
[Planet Mu]
This is one of those that took awhile for me to warm up to, since it tends to get a bit crazy with the BPMs. I'd spin it once a month or so, think "whoa, that's pretty insane," and shelve it for awhile. But with some prodding from Will and the realization that this guy is one half of Sepalcure, I decided to hit it hard and it thwacked me back way harder. I've listened to it pretty incessantly, and much like a 5-hour Energy shot, it gets you all hopped up and then brings you down all nice and slow-like. For me, the album reaches its pinnacle halfway through with "Come1," on which he mixes a bouncy house piano melody with the type of drum tracks you'd hear on a DJ Shadow or Caribou album. The songs that lead up to and follow it are right on par, and he doesn't let up until that comedown I was telling you about, the sedated and stunning "Where Did We Go Wrong?," which rivals the best ambient pieces on Untrue.
2. Kangding Ray
Or
[Raster Notor]
Snippet of a G-chat conversation happening during OR: will: wtf are those josh: ha ha, no idea will: like robot chants / way in the background josh: in japanese or something 8:08 PM will: sounds like he put a tribal ceremony through a super digital filter or something josh: i love the melodies of the washes / with the bass complementing them will: i cant enough of the rising synths / 8:09 PM omg, what is happening right now josh: ha ha!!! will: those distant shouts are so scary and awesome
1. Katy B
On A Mission
[Rinse]
Lately I've had a few friends ask me what my top album of the year is going to be, and I almost feel like i have to defend my pick, as if it were some guilty pleasure, when I invariably get "bwwwwahhh?!" for a response. But you see, I frankly don't give a shit because Katy B makes perfect pop music with ridiculously catchy hooks, relatively complex beats rooted in everything from dubstep to techno to throwback jungle, and a voice that packs one helluva punch. I think what really puts "On a Mission" over the top for me, though, is the undercurrent of melancholy that flows through most of the tracks. Much like Robyn, she tends to fluctuate between fervent swagger ("Katy On a Mission," "Lights On") and vulnerable despair ("Go Away," "Broken Record"), all while keeping the vibe focused squarely on the dancefloor. I can't count the number of times I cued "On a Mission" up on my back porch this summer, and got into impromptu dance parties with my daughters and whoever else happened to be around. Again, like Robyn, in a perfect world Katy B would be huge in the States, but I'll settle for her being huge in my backyard while the great unwashed keep Katy Perry at the top of the charts instead.
Favorite Non-Electronic Releases:
5. Cults - Cults:  If you're gonna do this sound, you better bring the melodies, you better bring the chops, you better bring an album that's rock solid front to back.  Check, and check, and check.   
4. Snowman - Absence:  Wherein the band ditches all of its past aggressive tendencies and goes for straight up tribal fever dream, complete with the cold sweats.  So sad this is their swan song, but what a way to go out…
3. Pains of Being Pure at Heart - Belong:  See #5.  Oh, and the synth line during the refrain of "The Body" completely slays me.  
2.  EMA - Past Life Martyred Saints:  Simultaneously makes me wish I was and glad I wasn't a goth in high school.  
1.  The War on Drugs - Slave Ambient:  Who knew one of the major thing missing in my life was a pyschedelic Traveling Wilburys? 
—Josh LaClair // December 17, 2011
Will's 10 Favorite Dance/Electronic/Drone Albums of 2011
10. Julia Holter
Tragedy
[Leaving]
Tragedy is album that exceeds at immersion and emotional communication. As many times as I've listened to it it's hard to keep track of the beginnings and ends of songs. Little ambient pop exercises are embedded in a seemingly undefined universe made of crackly field recordings and found sound. Tragedy has a sort of flow of unconsciousness steeped in eager dream logic. It's like I'm experiencing Holter's meandering dream, flitting through stray bits of memory and imagination before it momentarily blossoms into beautifully cinematic color only to move on again.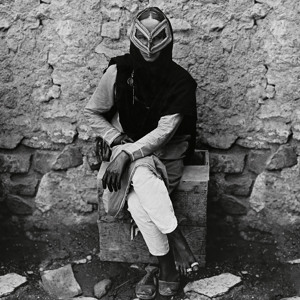 9. Andy Stott
Passed Me By / We Stay Together
[Modern Love]
We'll call Andy Stott's two 2011 EPs an LP for this list's sake. Both are really quite good, butWe Stay Together is the one that initially gut-punched me with its simplified and slowed 4/4 take on dub techno, all attention paid to the skull-rattling low end. I love the throbbing, sexual, dangerously nocturnal atmosphere, glugging kick drum pulsing like a confident and perspiring heart beat. These songs are heavy and revelatory and heavy, but they're also incredibly detailed and subtle. Behind an unconscious, muffled wall, spirals an intricate weave of metallic drones and impenetrable dance hooks. I want to throw this one on and watch everyone dance like horny zombies.
8. Holy Ghost!
Holy Ghost!
[DFA]
Holy Ghost's full-length debut grabbed me immediately and it hasn't really let go. It was always the first record I'd throw on during a number of impromptu dance parties this year. Just 10 tracks of perfectly arranged, synth-heavy dance music. The duo's neon-lit space disco is less cosmic than, say, Lindstøm, making a more pop-leaning, floor-ready statement than anything the genre's foremost voice has managed. Whereas the Norwegian seems content traversing the deeper, uncharted regions of the cosmos, Holy Ghost! is back at the darkened zero G satellite dance club where all the razor girls and space jocks are getting the ef down.
7. Bruno Pronsato
Lovers Do
[Thesongsays]
Bruno's follow up to 2008′s magnificent Why Can't We Be Like Us doesn't quite reach its predecessor's thickened heights, but it gets pretty damn close. Pronsato goes for a more organic and understated sound on Lovers Do, filled with snippets of nocturnal brass, untethered jazz drum samples, crackling hand claps, and the sweetened pulse of 4/4 . For me, this kind of album simply goes down like aural comfort food – the samples are so endlessly rich and the sonics so supple. Pronsato's arrangement is so subtly momentous and complex. When percussive elements are introduced, you barely notice they hadn't arrived yet, but the song's pace immediately doubles down. Lovers Do is very easy to get lost in.
6. Nicolas Jaar
Space Is Only Noise
[Circus Company]
A lot of things I love about minimal tech, ambient, dubstep, weirdo hip-hop, and pretty much everything else the kids are into (and some they're not) all over this record with smaller than small percussion sounds, Burial-esque isolation, organic instrumentation, beautifully obscured vocal samples, a penchant for detail and negative space, downbeat jazz flourishes, and field recordings of water and nature and voices, but Jaar somehow manages to arrange it all into somewhat of an unlikely underdog pop record. Space Is Only Noise is a cohesive and atmospheric marvel and Jaar doesn't sound like anyone else despite being so of his time. For me, this is simply a beautifully constructed album album that manages to spark my imagination and not let up across its whole length.
5. Shlohmo
Bad Vibes
[Friends of Friends]
I came to Bad Vibes for the off-the-grid Flying Lotus-esque woodblock percussion and dusty, metallic samples, but I stayed for the beautiful, tear streaked melodies. Shlohmo manages a similar feat as last year's Teebs debut Ardour, creating a unique sound with a great deal of help from the current trend of Los Angeles weirdo hip-hop. But Shlohmo incorporates naturalistic, Boards Of Canada synths, distorted vocals and keyboards as well as crackling found sound to create a sad, imagistic, personal journey of longing and isolation. This album stuck with me in a way that not much out of the LA (or any) beat scene does.
4. Demdike Stare 
Tryptych
[Modern Love]
I can't think of an electronic group more palpably atmospheric than Demdike Stare. Tryptych is two an half hours of the blackest most evil ambient techno imaginably. The group's samples skew on the more atonal side of jazz and the more primeval side of world music, and in the right setting (midnight, all lights out, empty house) this stuff can be incredibly scary. Demdike Stare treads the darkest pits of hell. The type of blackness anyone who claims the color as some sort of identity would be afraid to go. I love atmospherically rich music and Demdike Stare paint the walls with horrific nightmarish visions.
3. Sepalcure
Sepalcure
[Hotflush]
Sepulcure can hang at both ends of bass's stay-at-home-with-the-headphones-on and get-ready-to-dance-your-face-off spectrum. There's enough attention to detail at work here to keep me on my toes as I try to devour all the sounds, yet I can't help but move. Sepalcureis just so aggressive in quality – managing to ceaselessly surprise as it introduces surprisingly resonate hooks or surprisingly emotional vocal melodies worming their way in out of the darkness. But it also has an endless supply of lovely snare sounds and production subtleties, and the bass here is so thick and throbbing and inviting. It's one of the most accomplished and exciting full-lengths to come out under the banner of bass music in a while. Definitely gives me that kid-in-a-candy-shop feeling.
2. Machinedrum 
Room(s)
[Planet Mu]
This was the only dance record this year that absolutely floored me (heh). Travis Stewart (also half of Sepalcure) goes the way of UK bass and Chicago footwork to create an incredibly aggressive record full of chopped up and momentous vocal samples, minimal's knack for detail, furious drum programming, layers and layers of melodic synths, and bombastic rivers of depth-defying subterranean bass. Despite its frantic pace it manages to be lush and beautiful as well. The unconscious auto-tuned R&B lullaby "Lay Me Down" is one of the best bass tracks ever crafted. And then there's the apocalyptic "Where Did We Go Wrong," it's tear-stained vocal sample like an effigy for a collapsing world emanating from busted radio speakers.
1. Balam Acab
Wander/Wonder
[Tri Angle]
Balam Acab has a lot of things I like in electronic music – warped vocal samples, clacking drum programming, musical field recordings – but it's how he constructs those things into their glimmering whole that really does it for me. Everything on Wander/Wonder is beautiful and affecting without being overt and obvious about it. It's not just the slowly blossoming vocal and synth melodies – the vulnerability and nakedness in how the samples and melodies are constructed create gentle wonder and beauty that's rarely found in music, period. Listening to the record feels vaguely voyeuristic, looking into someone's private internalized world of memories and emotions.
—Will Ryan // December 17, 2011
Kangding Ray - OR (Raster Noton; 2011)
I hadn't really given one of Josh's favorite releases this year the time of day, so Friday night we sat down and rolled through the whole of Kangding Ray's OR. Also, just for context, I got a pair of Denon AH-D7000s (!) a couple weeks ago, which is what is being referred to when headphones are mentioned.
7:27 PM josh: aight mo fo, you ready to synch? will: yessir josh: ok in ten seconds
"Anthem" 
7:28 PM ahhh yea will: frick yea / like that kick josh: he doesn't waste any time blowing my mind / he comes in so hard on this 7:29 PM will: holy shit / the synth groove / 7:30 PM i like how the kick is just blowing up every couple measures josh: and all the little clicks and shit going on will: yeah its so crisp and supple / 7:31 PM so much space josh: you're on yr headphones i take it? will: yeah i am obviously josh: so jealous right now will: yeah dude the subs on everything is so crystal clear with these  josh: then he double-times that shit / ghostly in the background will: oh shit, the vocal 7:32 PM josh: i love how much space he retains even with everything he's throwing in there will: yeah the contrast between the drum work and the lulling vocal and synth
"Mojave"
josh: i think ben frost is on this one will: whats he doing? just colab on the beats or is he playing something? josh: that crazy synth sound i think / 7:34 PM those washes will: yeah love all the plopping clicks / oh yeah / sounds like a warped hand clap / 7:35 PM his kick is so sturdy and physical 7:36 PM josh: i love how those washes keep coming in here and there / 7:37 PM oh man, your headphones must be blowing up right now with everything going on
"Odd Sympathy"
josh: oh this one is so awesome too 7:38 PM will: yeah the floaty arpeggio / i like that ominous drone in the background sort of rising and falling / 7:41 PM this is sort of scary sounding / that whispering vocal in the background / sort like if shackleton was less claustrophobic 7:42 PM josh: yeah / wait til you get to the next track dude / choir action / equally scary / but you must wait a minute or so / yeah man, i can't even imagine what this sounds like on yr headphones / 7:43 PM mine are 50$ and sound like gold with this shit will: its like being in a airplane hanger with sounds just flying everywhere
"Pruitt Igoe"
josh: ok, get ready for this track. so sick 7:44 PM will: i like minimal artists like this that never lock into one groove, but the whole track just keeps morphing josh: yeah, he's good for that will: oh fuck josh: yup will: yeah i dont know why i slept on this josh: shame on you seriously 7:45 PM will: maybe cuz the album cover is so bland josh: ha ha, and it's on raster noton / which is known for being very clinical and robotic will: oh shit that smooth little arpeggio josh: yeah he switches shit up so much / 7:46 PM never stays in one spot but still retains a groove / that ghost choir kills me will: i love the distorted bass josh: yeah me too will: some glitchy little textures 7:47 PM josh: yeah, this has been hovering in the top three for will throughout the year / i like it better than any other dancey album from this year except the ol katy b will: i love this percussive little sound at the forefront / bouncing back and forth josh: ok, ben frost is on this next one will: oh dag it ended
"Or"
7:48 PM josh: oh don't you worry, this one is just as good will: huge already josh: the descending synth / or distorted bass actually will: i gotta say, white and orange is a pretty awful visible representation of what this album is josh: and then you hear ben in the background with his feedback 7:49 PM will: yeah the ufo synths josh: huge finger snap sounds / and that triangle bouncing all over the place! 7:50 PM will: oh whats this melody making its way in on the left / 7:51 PM i love that slithering bass line josh: i know! / and the growls here and there will: everything's ascending 7:52 PM josh: yes, yes it is / and then it calms back down again / he's such a tease throughout the album / he has a lot of restraint 7:53 PM will: drums all alone josh: then some nice lil field recordings to send it off
"Mirrors"
josh: more ben frost here 7:54 PM will: yeah i love the evil background synths josh: this track is super scary and nuts will: this track ambient? / no drums, i mean josh: pretty much / it gets into a rhythm will: oh shit this is huge josh: like with the mini pauses will: fuuuuuuck 7:55 PM josh: makes you feel like you're tripping balls will: oh so colossal / compressed kick / imagine this on like a dance floor / 7:56 PM well, that was amazing josh: zombies / lurching will: thats literally what i was thinking
"Coracoid Process"
will: lot of glitch stuff here and there with the clicks / i always go back to hecq / 7:58 PM that droning machine synth in the background josh: yep 7:59 PM will: he's teasing the 4/4 beat 8:00 PM josh: yeah, his structures are so interesting / and again, never stays in one spot / and always builds / 8:01 PM he brings all those little chirps and beeps in at different times to keep you guessing 8:02 PM you can tell he took a long, long time to construct this beast / 8:03 PM it's so different from his last two albums will: i know, so much attention to detail
"En Amaryllis Jour"
josh: so creepy again / ohhh yeah will: oh damn, that bass / my ears are vibrating  josh: i bet! / 8:04 PM i love all the little snaps and pops everywhere juxtaposed with the huge bass, washes and kicks will: i know, and that icy synth that keeps coming in / 8:05 PM the bass is so pervasive, yet theres so much stuff around it 
"Leavalia Scheme"
8:07 PM will: wtf are those josh: ha ha, no idea will: like robot chants / way in the background josh: in japanese or something 8:08 PM will: sounds like he put a tribal ceremony through a super digital filter or something josh: i love the melodies of the washes / with the bass complimenting them will: i cant enough of the rising synths / 8:09 PM omg, what is happening right now josh: ha ha!!! will: those distant shouts are so scary and awesome / chopstick percussion 8:10 PM josh: yeah the rhythm just doubled in complexity will: dude this is little like that pinch & shackleton colab but way huger josh: yeah i can see that / there's def a lot of similarity with shackleton will: shackleton's a little bit more about samples obviously / with more mid-range / 8:11 PM this has that bass/treb juxtaposition down to a science / just sounds like guitar feedback put through a million years of reverb / holy shit 8:12 PM josh: every time i listen to this i cannot get over how fucking awesome it is / i should've been more adamant about you getting on this will: i know / asshole josh: i am truly a piece of shit will: haha / that song was amazing
"Monster"
8:13 PM josh: and now a lil something out of the blue will: theres still the glitch robot overtones josh: who knows, could be emika for all we know will: with these vocal samples and buzzing synths / haha / shes been on everything / without us knowing it
"La Belle"
josh: that's some kind of fucked up trumpet or something, eh? 8:16 PM will: yeah synthesized trumpet / this is beautiful right here josh: i know it . the album is so icy and warm at the same time, you know? will: yeah exactly 8:17 PM josh: slow build / boom will: yeah perfect percussion loop josh: echo of it / in the right channel will: just one-two hit then silence 8:18 PM josh: build build build will: the production is so precise / getting so huge / 8:19 PM oh fuckk josh: that's right mo fo / that'd be ben frost there will: haha showed up like an evil metal ghost / all the tendrils of feedback
8:21 PM josh: and there you have it my friend. damn near perfect will: yup front to back, just immaculate
—Will Ryan & Josh LaClair // December 10, 2011

Machinedrum - Room(s) (Planet Mu; 2011)
I'm not a pirate anymore. One of the perks of writing for online music publications is you get promos - a guilt free link to albums that don't see the light of day for another few months (some of which haven't even leaked yet). So, hey, I'm not stealing. But skimming through an endless stream of promos can give rise to the same problematic listening habits the active music pirate runs into. The problems I'm talking about, admittedly, chuck out morality and take on an air of egregious entitlement. I'm aware of that. But when you're downloading six or seven albums a day, some of those get lost in the shuffle with only half a listen to their name and a promise from the listener to return ASAP. But sometimes the listener gets sidetracked by Bon Iver and Shabazz Palaces, albums with a bit more acclaim and popularity surrounding them, and Machinedrum's new album gets put off for about four months, as is the case for me with Room(s). It's doubly unacceptable as the only thing that spurred me back to Room(s) was Travis Parker's collaboration with Praveen Sharma, Sepalcure, which released its excellent debut a few weeks ago.
Actually, that's not entirely true. Even if it might as well be. Earlier last month, I was scouring the net for dance records I should have been on top of before deciding my favorites of 2011 for One Thirty BPM and Room(s) kept showing up. Low and behold it had been tossed aside at the bowels of my iTunes To Listen To playlist. It wasn't until after Sepalcure became a sort of flash, sleeper hit that I made the connection between the two monikers in a very ummm…dur realization. So its with that viewpoint I was forced to approach both albums - unable to separate my immediate comparisons of one to the other. I'm sure the debate will rear its head in a more passive form at year end time when publications choose to list one over the other, but, for me, while I love Sepalcure to death, Room(s) is unlike anything I've ever listened to coming out of the bass music scene at large.
The obvious place to point is Room(s)' footwork influence, though I think the album deserves more than a slew of subgenres thrown its way for description's sake. Room(s) is an incredibly aggressive and visceral album - almost too technically furious and off-kilter in the percussion department to throw onto a dance floor, but it certainly makes the body move, there is no doubt. It becomes immediately apparent on opener "She Died There" that there's a particular technical proficiency on display infused with pop-melody sensibility and contemporary bass trends. The skittering wood block percussion kicks the track off with spine-jerking precision while a hyper-chopped vocal sample fades in out of the vinyl crackling atmosphere. Things don't really start pumping until the monolithic bass opens its jaws wide to provide a darkened, pervasive undercurrent like a river of bubbling oil.
Sepalcure is a more intricately detailed record than Room(s) and, perhaps, more graceful in its means of changing direction and tone mid-song. It's also more dance-ready and immediate. I realize arguing which is better, might be a pointless exercise, and ultimately the two become very complimentary in their contrasting moods, but the comparison is interesting none the less. I personally gravitate toward Room(s) because of its broad strokes versus its idiosyncrasies (though it has them in volume). The way "Come 1" deconstructs itself from a wild, off-beat electric piano sample in a downhill plunge to a jazzy, chilled out pastoral cruise to a stew of beautifully melodic strings and wordless vocal coos is jaw-dropping and beautiful and fun. There's a sense of actual adventure to that song.
Room(s) isn't as abstract as Sepalcure and, for me, the individual songs have more immediate identities. I love its oppressive bass tones, which often contrast the light-speed pace with a submerged slo-mo physicality. Room(s)' involved high-energy is more interesting than Sepalcure's more digestible pace. Maybe because the former is something we don't get a lot of in bass, especially with reference points such as Burial in play, but it could certainly just be the simple matter of my personal taste. Still, that doesn't account for songs on Room(s) like "Lay Me Down" and outro "Where Did We Go Wrong," which I could be convinced calling my two favorite on the album. "Lay Me Down" is a late-night auto-tuned R&B crooner filtered through Room(s) penchant for the expansive and dramatic. I'm always blown away when the bass blossoms like a concussion wave beneath the syncopated beat as the samples reset, reasserting itself as the synths ascend upward. And then "Where Did We Go Wrong" is easily the most beautiful ambient bass track since Burial's "Endorphin," finding one of the most tear-stained vocal samples I've ever heard. The track is like an apocalyptic city dissolving into the ocean as a broken radio loops its gorgeous vocal effigy. It's magnificent. This album so quickly found its way into my heart. Something I can't quite (yet?) say for Sepalcure or any bass record in recent memory.
—Will Ryan // December 4, 2011
Shabazz Palaces - Black Up (Sub Pop; 2011)
I love synchronicity.  I love how albums come along and shake my cage, get set aside for awhile, then come back twice as hard in the most conducive situations. I have to back up a little and explain that I've basically spent the past few months either hunkered down in the 36 Chambers, or tapping its natural companion piece, the mighty, incomparable "Liquid Swords."  This obviously means I've become pretty acclimated to RZA's rusty, razor-sharp, hard-as-hell beats, and how well they wrap themselves around each MC's specific rhyme flow.  
All right, so with that said, one of my buddies, who's also been in lockdown Shaolin mode for some time himself, swung by my house today and said, "I was looking through my phone today, and sometimes I write random shit in there, and I saw that at one point I wrote down 'Shabazz Palaces.'  Is that, like, a place we went to in Peurto Rico, or maybe someone you had me check out at some point?"  I rubbed my hands together, explained it was the latter, and told him if he was willing to forgo the Wu for a lil' change-up in our back porch cigarette session, we were gonna cue this shit up proper.  See, I'm one of these pain-in-the-ass-make-my-friends-sit-quietly-for-the-entire-album-because-OMG—listen-to-this-part-coming-up kind of guys.  Once we'd squared away that this was going to be one of those deals, we both pulled up our collars while the temperature dropped, lit our cigarettes, and started it up.    
As the opening moans and handclaps of "Free Press and Curls" faded into the chaotic little stutter beats and aimless synth stabs, my buddy nodded his head a bit in approval. But by the time That Beat dropped, which can only described as clipped zaps of a 30-ton generator blowing its main fuse looped backwards, and Palaceer Lazaro launched into his first verse with "I cried with Mooch at papi's wake, snuck an extra slice of cake, when the pigs came round to make their case, i looked 'em dead up in they face," my buddy just shook his head back and forth and muttered, "Whoa. Yeah, now I remember why I wrote this down."  Before the track had even played out, he was asking me to back it up to the beginning so he could hear the verses again.  (I didn't even bother at that point to try to wrap his head around the fact that this was the same dude who was spitting on "The Rebirth of Slick.")  
We spent the remainder of the album smoking way too many cigarettes, and giddily awestruck with the never-ending curve balls and Easter eggs that kept us out in the freezing cold for way too long.  From the pitched down children chants that make up the backbone of "An echo from the hosts that profess infinitum" to the out-of-the-blue Likembe breakdown later on in the same track; from the ridiculously crunchy handclap beats and smoky vocals courtesy of THEESatisfaction's Cat Satisfaction in "Endeavors For Never (The last time we spoke you said you were not here. I saw you though.)" which, for the life of me, sounds like a long-lost track that just missed the cut for Portishead's "Dummy," to how the beat on "Swerve…the reeping of all that is worthwhile (noir not withstanding)" managed to sound so old school yet so completely futuristic at the same time.  But mostly, we couldn't get over how limber Lazaro was with his rhyme flow, given how ridiculously messed up these beats can get. 
Which brings me back to the Wu Tang and RZA.  When you're accustomed to listening to only his (equally nasty, but relatively straightforward) beat style, which sounds so effortless in its ability to adjust to each of the nine Clan members' ramblings, and then you throw something like this on, it makes for a pretty heady tutorial on just how much the game has evolved.  I don't know if some day down the line, "Black Up" will be held up in the same regard as "Enter the 36 Chambers" or "Liquid Swords," but I can say with some degree of confidence that this is probably the most interesting, groundbreaking hip hop album to drop since "Madvillainy."  
Oh, and I bet you're wondering where the whole synchronicity part plays into all of this.  Well, the co-contributor of this blog emailed me this morning with the idea of creating this site to write about our favorite techno, electronic, hip-hop, etc. albums, which would be the first time I've written about music for a solid year. Then it just so happens that I had one of those rare, epic, this-is-why-I-obsess-over-this-stuff-so-much moments later in the afternoon, and proceeded to listen to the album twice more with headphones. I'm just glad my buddy happened to scan through the old notes in his phone when he did, and that he didn't just assume "Shabazz Palaces" was that really old castle we each paid five bucks to go  see in Old San Juan.  
—Josh LaClair // December 3, 2011